With summer fast approaching and the chance that there might even be a heat wave or two, even if you're not jetting off south, picking out the right swimwear is an essential part of relaxing and enjoying the season. With the right swimsuit or bikini, you can feel confident, comfortable and ready to heat the beach, pool, or paddling pool in the back garden!
Since you will also want your swimsuit to reflect your style and activities, we've picked out a selection of the best ones for this season, just for you.
The water baby
Are you one of those people that get bored lying on a towel, and would much rather be in the water than out? Then you're going to want a practical swimsuit that still looks great. An all in one swimsuit is probably going to be the best option for you (no chance of it drifting away with a rogue wave), so steer clear of string styles that pose the biggest risk of becoming undone.
Just because you're going to be in the water, doesn't mean that you can't choose a gorgeous swimsuit though, like these 2 stunning options.
Budget:
It's reversible, it's simple and chic, and this Soul Cal swimsuit costs just £5.99 – what more do you want?!
Splurge: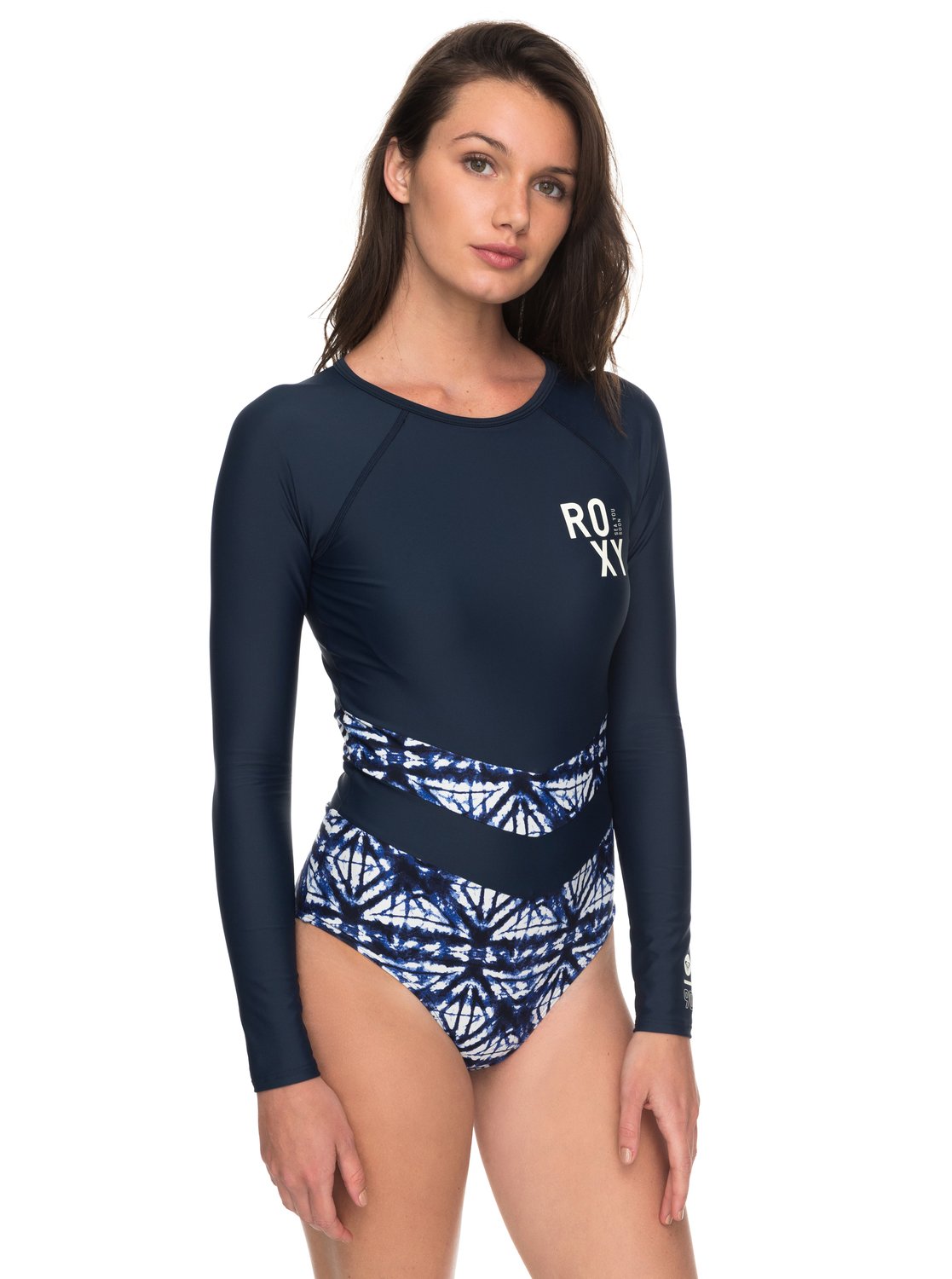 With chic long sleeves, and a sporty design, this swimsuit from sportswear brand Roxy is going to look great both in and out of the water, and is a particularly great choice for pale ladies with a tendency to burn. At £60 it is a pretty good investment to make if you're a water baby!
The fashionista
If you like to look at the cutting edge of fashion, and view the beach more as a catwalk than a place of leisure, then you're going to shudder at the thought of a messy topknot and grubby old flip-flops. Happily, with the right swimwear, it's easy to stay looking stylish even if all you're doing is lying on a towel!
Even on shoe-string budget you can look ready for any Instagram photoshoot…
Budget:
This cute little swimsuit is admittedly a little bit cheeky, but it's impossible not to fall for its charm! In a bubblegum pink colour, with a flattering low scoop bag and of course those shells, this beauty from BooHoo costs just £20!
Splurge:
Love your big name brands but didn't think it'd be easy to squeeze a designer label onto your bikini? Think again with this gorgeous Calvin Klein bikini. With a bold and flattering asymmetrical design (watch out for dodgy tanlines!), and of course the iconic name, nab the top for £50.
With so many stunning options out there this season for swimwear, stay tuned for the Swimsuit Edit Part 2!