When we think of laidback surfer style, we tend to think of long hazy summer days, and a blissful ocean lapping at our toes. Surfing is a year round sport though, and if you like to be beside the seaside whatever the season, then you can use surfer chic as your style inspiration for casual weekends.
Comfort and practicality is key when you're considering surfing style, and from jumping into the waves to lounging on the sands, we are seriously in love with this Californian look. Add the right pieces to your wardrobe with our seasonal approach to surfer chic.
Spring
The days are getting warmer and longer, but there is still a lingering nip of winter in the air, so in and out of the water, you're going to be grateful for an extra layer. This rash vest from Roxy is the perfect example of a versatile inter-season piece. The long sleeves and neat fit will help to keep the chill off, and when you're not in the water, you can use it as a handy base layer.
Summer
When summer is here, then it is time to get your bikini out! We are loving the current trend for handy reversible numbers, which means you get a sort of 2 in 1 deal, without having to completely splurge out. There are loads of fantastic options out there, but for a budget one that still looks right on trend, try out this Souls Cal bikini bottom design which is an absolute bargain. Mix and match with different bikini tops to really complete the laidback and carefree surfer style.
Autumn
Since Roxy is an outdoor brand with a particular focus on surfing and snow sports, it's hardly surprising we're going to recommend another one of their great pieces. These leggings with their gorgeously colourful design are actually suitable for in and out of the water – meaning that you can go a run and then dip into the water without a care in the world!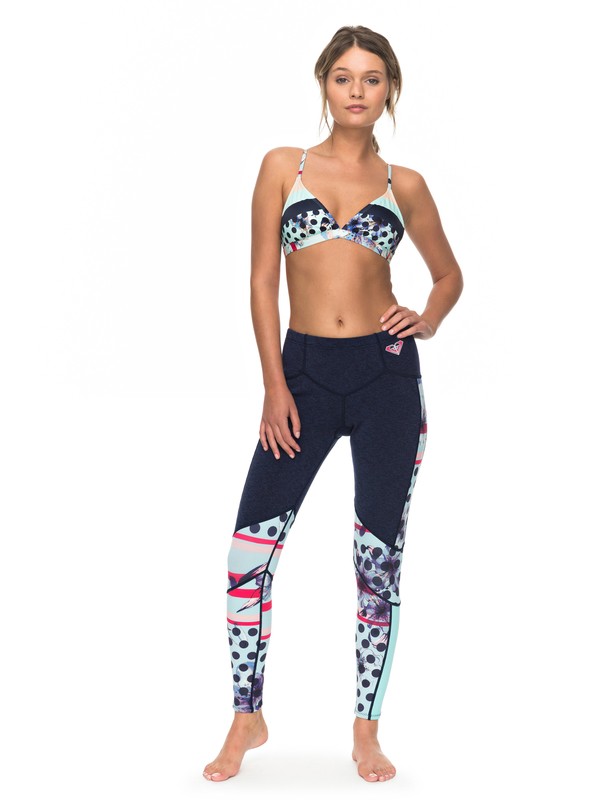 Winter
What with winter storms and raging seas, chances are you're not going to be dipping a toe in the water – more just enjoying the scenery. So for long rambles along the beach, a pair of wellies is always going to be a good idea! From budget supermarket brands to upmarket Hunter ones, there is a huge choice for you and your budget, and they're perfect for tucking your jeans into!
So be prepared whatever the weather with surfer chic for all seasons. And don't forget to complete the surfer inspiration with one of our favourite Beach Boys tunes…